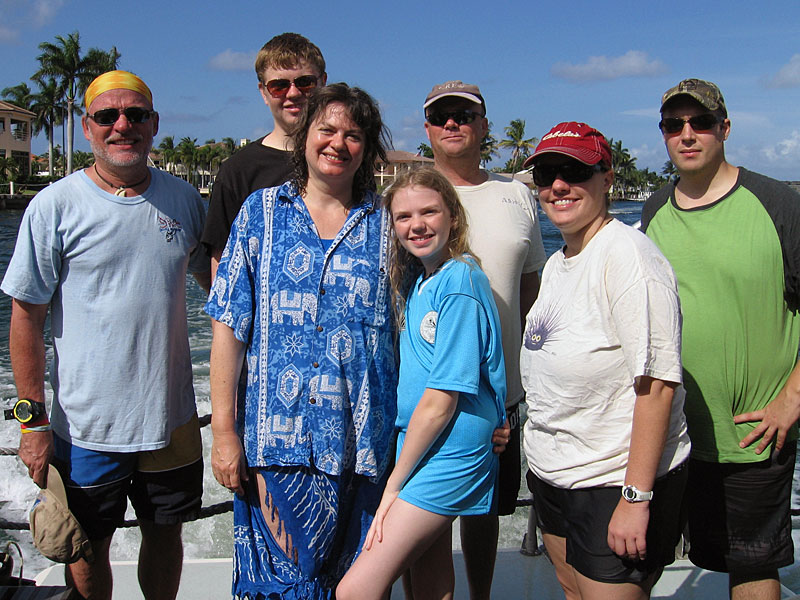 Hello everyone!
Another glorious weekend diving with students and doing open water class checkout dives aboard "Scubatyme III". The Hutton Family was finishing up their Open Water class, while Erik was finishing up his Advanced Adventure Class. We did a couple of nice dives on the "Ancient Mariner" and Turtle Ledge Reef. Everyone had a blast and are looking forward to their next dives as certified divers!
Happy to be teaching here in Paradise,
Instructor Doug
So what are YOU waiting for? We dive ALL YEAR LONG here in Florida, so come on down and get in one of my classes! Give me a call at 954.296.6449 or send me an EMAIL and let me schedule a class for you!